I've been there before – you're in Vegas for a limited time, and you've always wanted to see the Grand Canyon, but you're debating if it's worth shelling out the cash to take a scenic helicopter flight. With options ranging from $200 to over $500, is it really worth the money?
I've taken the helicopter flight from Las Vegas, including the landing and champagne at sunset, and also visited the Grand Canyon by car. This is everything to consider before booking that helicopter flight:
You'll See More Than Just The Grand Canyon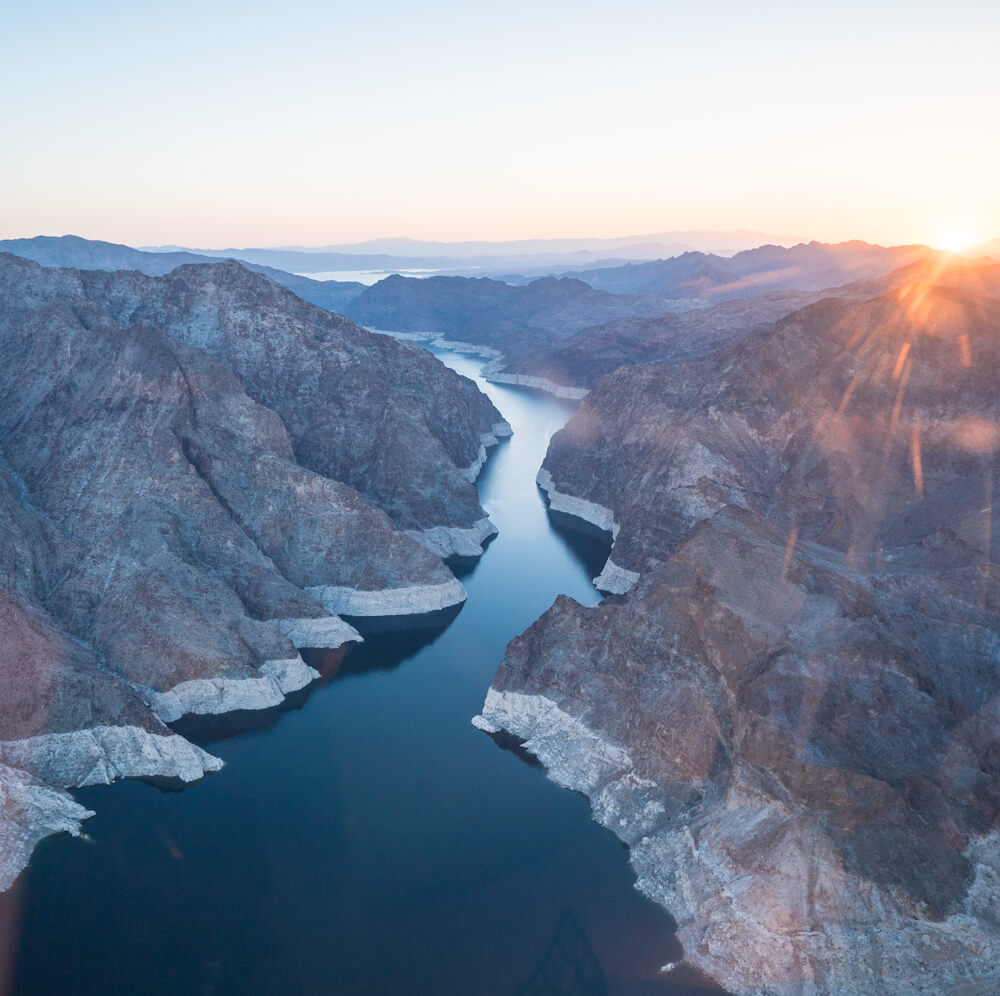 The surrounding area of Las Vegas is not just barren desert, it's colorful rock formations, Lake Mead, and undulating mountains serving views the whole way to the Grand Canyon. I hadn't realized prior to the scenic flight how beautiful this desert is. There's something special about seeing these gorgeous places from up above.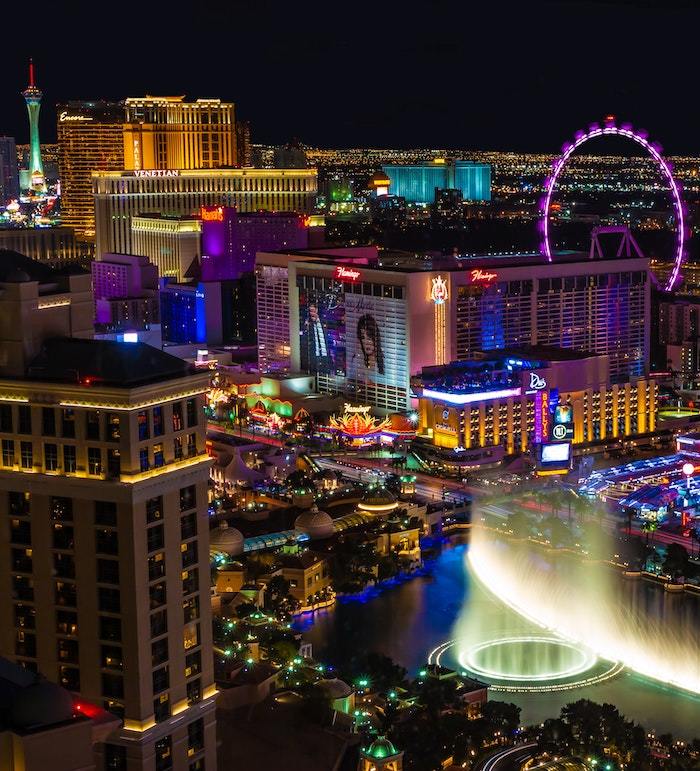 I booked this full tour, which included views of the Hoover Dam, Lake Mead, landing in the Grand Canyon with champagne, and an incredible view of the Las Vegas strip upon our return.
Which Flight You Choose Matters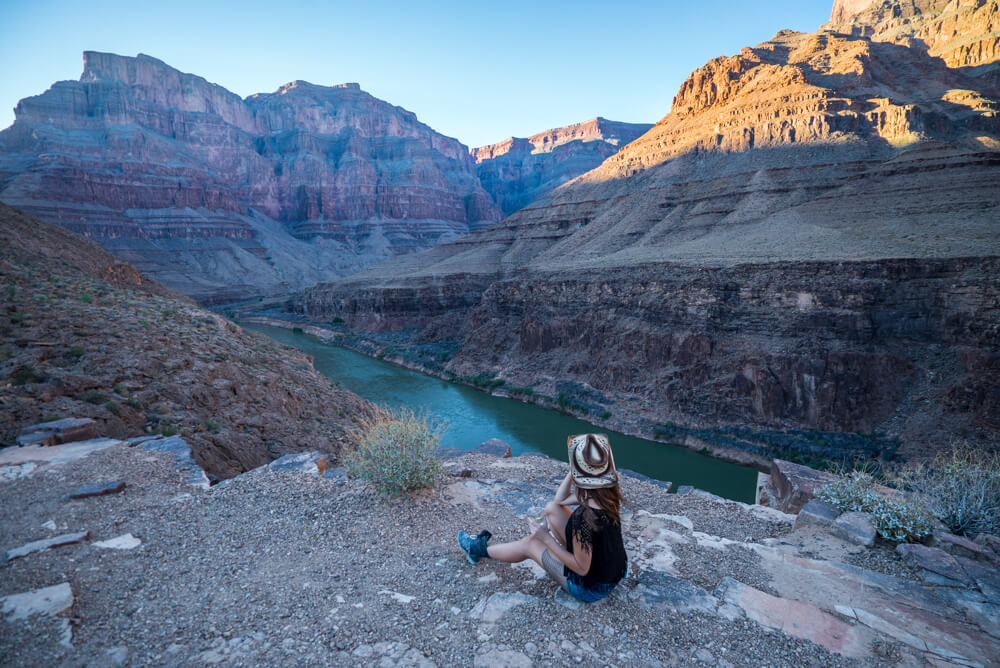 You'll find an overwhelming abundance of options when you look at tours to fly over the Grand Canyon. Some are cheaper, quicker scenic flights that return to the strip without landing, and some drive you all the way to the Grand Canyon with multiple scenic stops along the way, including the Hoover Dam. You'll take a shorter scenic flight from the Grand Canyon West Airport. These tours take all day but are likely amazing.
Time of day also matters. Despite the cost, these flights are insanely popular, so it may be that the only available time is in the early morning, which can have beautiful light! There are also options that leave at 1 PM, which would give you a better look at the canyon all lit up. I took a sunset tour, which meant we had a little bit of light left in the canyon when we landed, however we got to see the sunset as we made our way back, and the strip all lit up. It just comes down to your personal preference.
How Much Time Do You Have?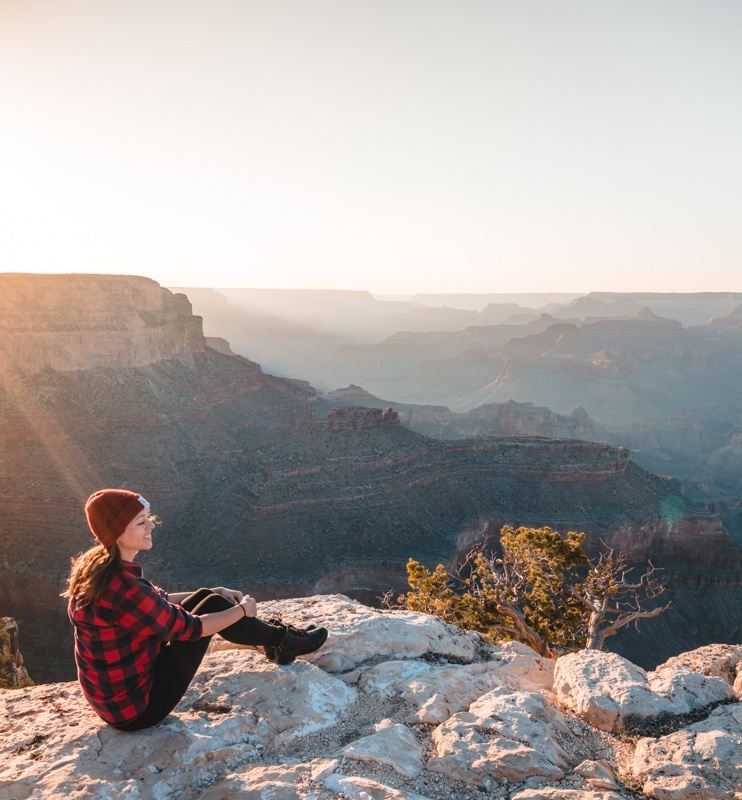 If you're able to rent a car and drive to the Grand Canyon, you can save some money by just booking a scenic flight that departs from the Grand Canyon West Airport. It's about 2 hours of driving each way from the strip. That said, you miss the aerial view of Lake Mead, the Hoover dam, and the Las Vegas strip.
It's also a commonly held opinion that the North Rim of the Grand Canyon is more spectacular than the South Rim, and having visited both, I agree. But if you're not doing a larger American Southwest road trip, it's probably too far of a haul to drive the 5 hours each way from Las Vegas.
How Many People Are in Your Group?
When I took the helicopter tour, it was just me and my mom and for us it was a bucket list experience. You can see more of what it looked like in the video above.
We were heading to Utah after, so Arizona wasn't on our list and doing the scenic flight meant that we could see the Grand Canyon in a matter of hours rather than the days it would take to drive there via Utah.
But if I had to pay for a family of four or more, I might consider driving instead since that can eat up a pretty large chunk of vacation budget. It's also important to know that these are large helicopters and you won't always be right next to a window. You'll still be able to see everything, but potentially from the middle or the back row. Usually after landing the pilots rotate passengers so that everyone gets a turn.
My Take
Though pricey, helicopter rides simply are expensive no matter where in the world you take them. Having flown over Lake Tahoe, the Okavango Delta in Botswana, Orange County in California, and more, the Grand Canyon flight was easily one of the most scenic, and something I would do again.
This is the tour I booked and recommend.
Given the glowing reviews, it sounds like most people agree.
Happy flying!
Pin me for later: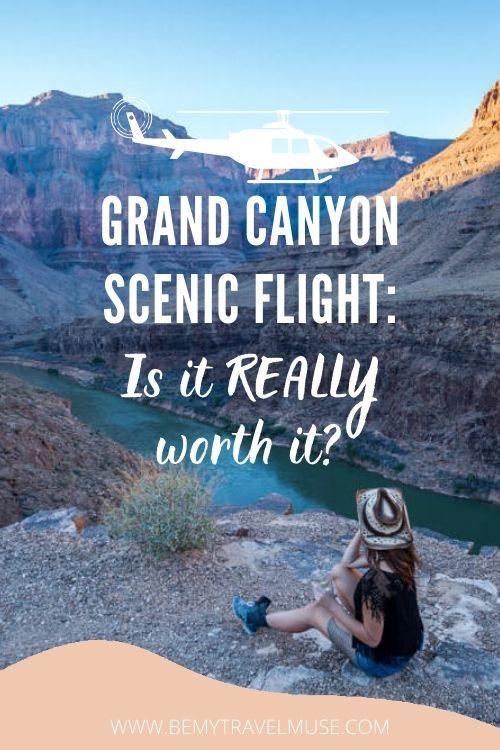 *Some links in this post are affiliate links for companies that I trust. Booking through these links supports this site at no extra cost to you. Thanks for your support!
Click to read more posts about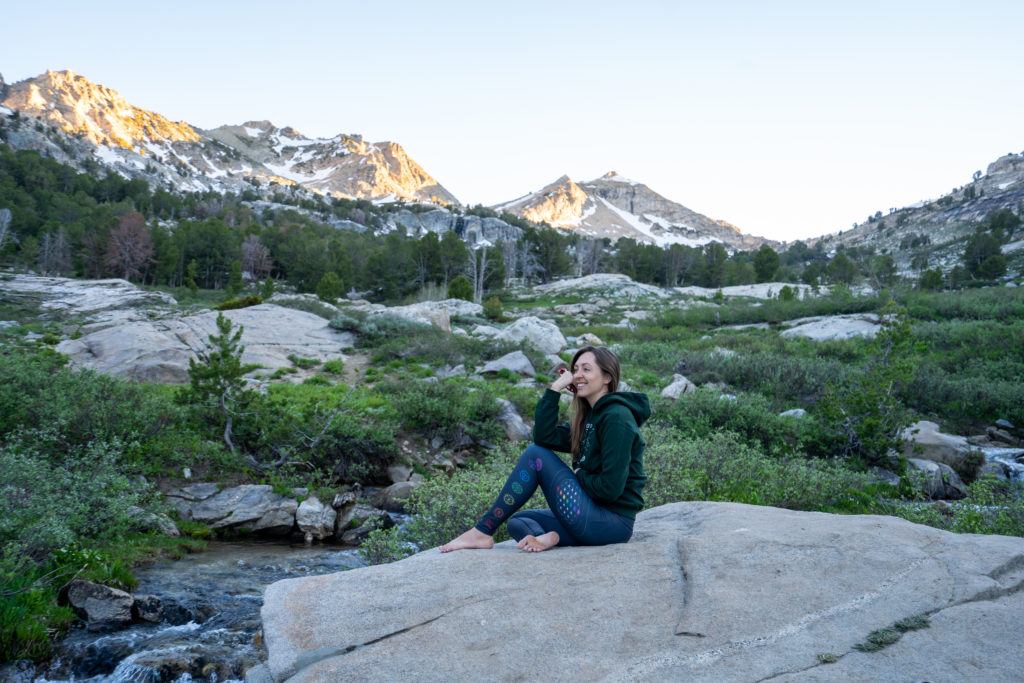 Nevada