CHICO, Calif. – Plans for a new hotel in Chico's California Park subdivision on the corner of Bruce Road and Sierra Sunrise Terrace near Highway 32, could move forward Thursday night.
There is a Planning Commission meeting at City Hall at 6 p.m. Thursday night. There will be public hearings for this topic.
People living in Cal Park are angry about the hotel. Many living there that spoke with Action News Now say their biggest concerns are with traffic piling up and too many people from out of town coming there. They think this land could be put to better use.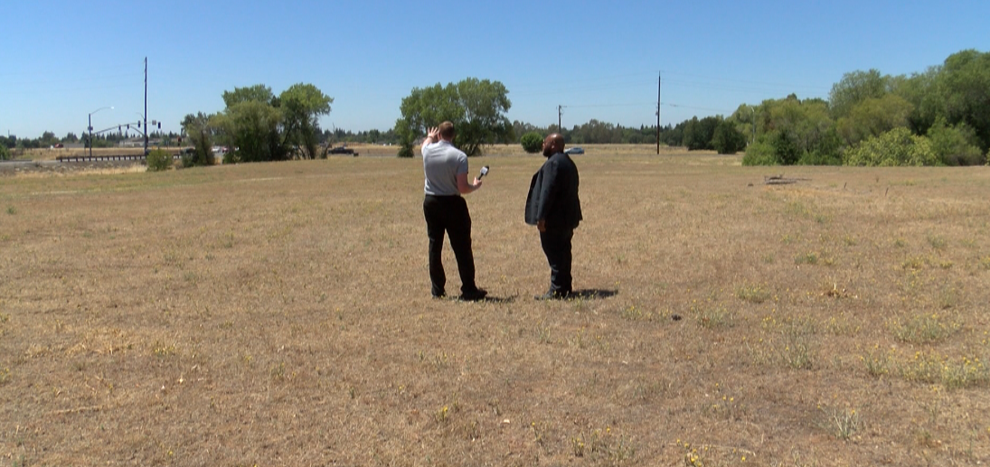 More than three dozen people who oppose the hotel stood in front of City Hall before the meeting tonight.
"That piece of land would be better suited for a single-story hairdresser, accountant, doctors, dentist or something to serve the retired community," Pam Loyd who won't attend the Planning Commission meeting tonight said.
James Smith rides his bike through Cal Park, but is concerned that the people staying at the hotel will negatively affect public safety.
"We have community members who walk these streets," Smith said. "Aged people who are secured walking out here because no outsiders come to this community, unless they're providing services for us or they belong here."
The TownPlace Suites Marriot Hotel would be four stories tall with 112 rooms and a 117-car parking lot. Loyd thinks bringing in so many guests would make it harder for everyone in the community to evacuate during an emergency.
"It's very difficult to get out onto Bruce Ave. you wait a long time," Loyd said. "If we had a fire and hundreds of people were trying to get out, we would be backed up and you couldn't get out and it would be very dangerous."
Vice President Michael Bowers at H2H Properties, the company set to build the hotel spoke with Action News Now. He doesn't think the intersection and number of cars will be an issue though.
"Fire did weigh in, but we didn't see any specific concerns," Bowers said. "When you speak in terms of safety, development brings traffic signals, so a part of the safety piece, we'll be putting up a traffic signal here to just mitigate safety even more."
The commission could approve the permit and pass the application to the next stage at the meeting tonight.
"Tonight, is an opportunity for people to voice those concerns, to really hear about the project instead of all the noise," Bowers said. "Also, to understand that the decision that the commission is going to make is a decision that will shape and signify to others, especially developers, that Chico is open for business."
Bowers says this hotel will bring 30 jobs and about $500,000 a year in Transient Occupancy Tax (TOT) for the city.
Some people in Cal Park are also concerned with how the hotel will impact the lake. Bowers says there will be many signs and even gates up to block hotel guests from accessing it.