Las Vegas may slow down but it never stops. Labor Day Weekend will come and go and the city will still have a packed calendar of events – plus the promise of cooler weather.
Let's get to the latest rumors and news whisking around Sin City.
Las Vegas hotel rumors and sales
A rumor that has been floating around for years may finally be coming to fruition. Multiple sources have been dropping hints that the Cosmopolitan may finally be sold this year.
Private equity and real estate company Blackstone purchased the Cosmopolitan in 2014 with the intent to improve business and eventually sell the property. In late 2018 the company created a hype reel about the transformation of the Cosmopolitan. In 2019, the company put it on the market.
There has been plenty of speculation on which casino operator will buy the luxury casino resort in the center of the Vegas Strip. It appears as though MGM Resorts, Penn National Gaming, Boyd Gaming, and Golden Nugget are in the mix to buy the luxury casino resort on the Vegas Strip.
Blackstone purchased the Cosmopolitan for $1.7 billion and made more than $1 billion in upgrades including new restaurants and renovated hotel rooms. Instead of a sale to one company, this could be a split deal similar to many casino sales this year.
The Venetian was sold for more than $6 billion to two companies. VICI owns the physical property. Apollo Global Management, Inc. owns the casino operation. Altogether, Cosmopolitan will likely sell for north of $5 billion.
There are a few ways a split sale of the Cosmopolitan can happen:
Blackstone keeps ownership of the real estate. The company sells operations to a company like MGM Resorts. The two have existing deals in place for multiple properties in Las Vegas.
Blackstone sells the real estate to one company and operations to another. This would be the same as The Venetian sale and would open up a sale to a variety of companies.
Blackstone sells everything to one company.
There's enough chatter that a deal sounds imminent. Keep your eyes and ears peeled.
Las Vegas COVID-19 restrictions update
COVID-19 is still here and there are still masking requirements inside a casino unless you're eating, drinking and smoking. Protocols are a little more tricky elsewhere in Las Vegas.
AEG venues (The Colosseum at Caesars, Theatre at Resorts World, Theater at Virgin Hotels Las Vegas) are only accepting proof of vaccination or a negative test within 72 hours until Oct. 1. After that date, events at their venues will be restricted to fully vaccinated attendees only, with proof of vaccine card.
Live Nation venues (Brooklyn Bowl at The Linq, House of Blues at Mandalay Bay) are accepting either proof of vaccination or a negative test within the last 72 hours for all shows beginning Oct. 4.
Other venues are more of a show-by-show basis, such as those at T-Mobile Arena and MGM Grand Garden Arena. Bruno Mars' shows at the Park Theater inside Park MGM will not require proof of vaccination.
Allegiant Stadium has different COVID-19 requirements for different events. The Las Vegas Raiders are requiring proof of vaccination for all fans at their games. These visitors can go maskless inside the stadium. Every other event is open to all but visitors must wear a mask.
Some events coming to Las Vegas like World Series of Poker, the Electric Daisy Carnival festival, the giant Consumer Electronics Show convention and Global Gaming Expo (G2E) are requiring proof of vaccination for the respective gatherings. Events are giving guests advanced notice about COVID-19 requirements so definitely make sure to check before making plans.
COVID-19 protocols are changing fairly often. Check with a venue for their current COVID-19 requirements before buying tickets.
Shows in Las Vegas are back
Cirque Du Soliel is almost back to full speed in Las Vegas. The Beatles "Love" at The Mirage and Michael Jackson "One" at Mandalay Bay are once again performing shows.
According to Las Vegas Review-Journal reporter Johnny Kats, "KÀ" will return to MGM Grand on Nov. 24. Meanwhile, Vital Vegas shares that Cirque Du Soliel is developing new shows for New York-New York and Luxor.
Lady Gaga is returning to the Park Theater inside Park MGM for nine "Jazz & Piano" shows in October.
Journey is returning to Las Vegas for another limited engagement. The group will play six shows at Virgin Hotels Las Vegas in December.
Superfrico is replacing Rose.Rabbit.Lie at the Cosmopolitan. The new venue opens on Sept. 24 with a unique concept that should provide an "Only In Vegas" experience.
The Brad Garrett Comedy Club at MGM Grand is on the move upstairs. The new venue will open on Nov. 27 across from Craftsteak.
Chippendales is back performing at the Rio starting this month and KISS announced a residency for 2022 at Planet Hollywood.
Last but not least in entertainment rumors is Adele. The artist has been rumored to be opening a Las Vegas residency since her slew of hits nearly a decade ago. Rumors about an Adele residency are heating up again. Resorts World Las Vegas is the current rumored landing spot. Stay tuned!
Casinos opening and more venues coming soon
Main Street Station in downtown Las Vegas will finally reopen on Sept. 8. The Boyd Gaming casino will also be reopening its popular buffet.
Could the big blue building that's been empty since being built near the Sahara finally be receiving the proper TLC to open? Vital Vegas seems to think this is happening.
You may have seen the construction of The Sphere behind The Venetian. The new arena will have state-of-the-art audio and visual components not seen at any venue. While the opening is still a year away you can learn more about this unique venue below.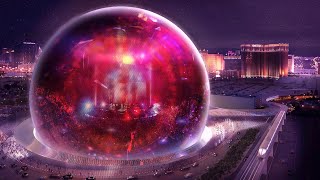 Reminder: Labor Day is the end of summer and the beginning of football season
Labor Day is here and that mean's the summer is officially over. In Las Vegas, this means that dayclubs will soon be closing for the season, likely in October. Similarly, resort pools will be changing hours.
Some resort pools will close over the winter. There's no blanket timeframe for pools closing. Alternatively, some larger pool complexes will reduce the number of pools open for guests. Check the pool section of a hotel website if this matters.
Watching football games in casinos is different than it used to be. Most casinos on the Vegas Strip will now charge to reserve a seat in a sportsbook. Similarly, some sports restaurants and bars on the Vegas Strip will require a reservation during football games. A portion of these venues will also require a minimum spend.
If you don't want to pony up for that, there are plenty of casinos off the Vegas Strip that have free seats for all. You'll have to arrive early at these casinos as the free seats are all first come first served.
There are limited free seats inside the sportsbook at Circa. However, there is reserved seating for individuals and groups during major events. Stadium Swim is a great option to watch the games outside by the pool. There's an entry fee for this venue as well.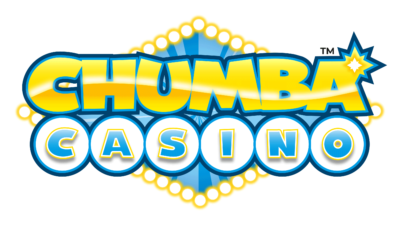 $30 Gold Coin PACKAGE FOR $10
+ Bonus 2 Sweeps Coins Free On Signup
US Players Accepted 
Daily FREE Sweeps Coins Just For Logging In
Redeemable For Cash Prizes
Las Vegas restaurant and bar news
You know that Resorts World Las Vegas is already open. However, the massive casino resort still has another handful of bars and restaurants on schedule to open before the year is over. Eater Vegas has details on the bars, eateries and the club on the way.
Chickie's and Pete's sports bar that many from the east coast will know is opening its first Las Vegas location at the Sahara in time for football season.
Parasol Up bar at Wynn has been renovated and is now called the Overlook Louge.
More buffets are reopening. In addition to Main Street Station, Luxor and Rampart Casino in Summerlin have also opened their buffets.
Some restaurants at Vegas Strip casinos are charging for bread. Instead of complimentary bread, Old Homestead at Caesars Palace and Giada at The Cromwell are charging $10 and $9, respectively.
Last and definitely least, Giada is charging a $25 per person surcharge on OpenTable for a seat next to an open window.